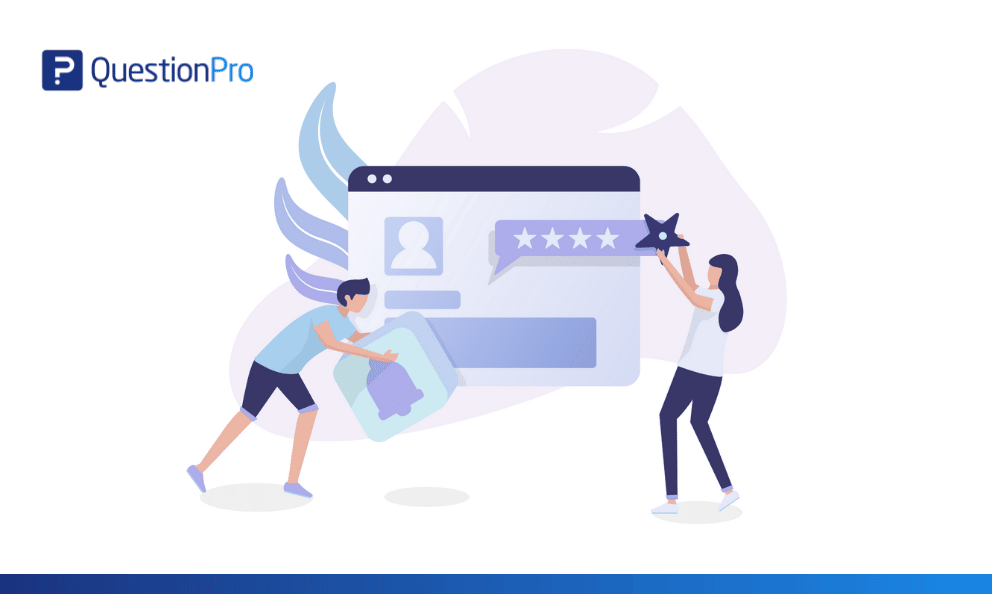 To advance the world of experience and surveys, we are continuously working on creating the best-in-class products. Below are some of the enhancements we are working on and will be released for our users in March.
Plan your research with these features and collect better insights to make smarter decisions.
Research & Insights
Custom URLs allow you to create a specific, memorable URL that not only communicates what your survey is about, but can also make it friendly, appealing, and very useful to be printed material like events, postcards, or even business cards e.g: https://questionpro.com/t/SuperBowl
We are adding the ability to set up a reply-to email address when sending out survey invites. This will allow survey administrators to use different email addresses to send invitations and redirect replies to a different email address. This feature is extremely useful when you want survey invites to go out from a known address and want customer support to manage replies that come in.
We are updating the user experience for the push-to-social question type to make it much easier for respondents to answer this question. 
We are adding the ability to launch a project to a smaller percentage of the audience to make sure your survey does not have any issues and your data flows in correctly. 
We are adding folders to the Audience product, this will make it easier to manage projects by moving them into folders. We are also adding the ability to share audience folders with other users in the organization to collaborate. 
Workforce
We are adding the ability for managers to control the Subject's report approvals from the portal. Managers, Admins, and Subjects can access the reports and check the approvals seamlessly when they login to their respective portal logins.
CX
We are providing a dedicated screen to a user where they can choose any question from the scope of questions accessible in the list and convert the question type to either CSAT/NPS/Top-Box. Subsequently, assuming the user attempts to set up a widget either of CSAT/NPS, the recently changed question will likewise show up in the Select Question drop-down box.
Other bug fixes and enhancements
Surveys
SA-9700: Fixed processing error when downloading raw data in Excel or CSV format.

SA-9602: Fixed issue with Auto-focus not working on mobile devices if mobile rendering is enabled.

SA-9626: Fixed issue with Address line 2 validation when it should be optional for a contact info type question.

SA-9565: Fixed issue with constant sum displaying negative values and zero percent.

SA-9646: Regex validation removed for numeric input type question.

SA-9637: Fixed issue with other option comments not recorded or displayed in block looping.

MR-662: Fixed error on extraction with questions not displayed when they should be.

MR-559: Added support for NA and Other options with locked extraction.

MR-639: Added currency input format support for comma as decimal separator.
Communities
CM – 2704: Fixed the issue with sending third-party surveys in the community.
Workforce
WF – 2653: Added an option to set up nominations and view nominations of a subject on Manager login to the portal

WF – 2616: Updated workflow for viewing Direct report nominations on the portal

WF – 2684: Added the deployment name with the navigation arrow to go back to the Deployment Tab

WF – 2687: Added the ability to delete participants from Employee Roster

WF – 2692: Added an option to remove the Subject's report generation on the portal 
CX
CX- 2073: Fixed the issue where the response index of the downloaded data does not correctly start at "1". 

CX- 2158: Fixed the issue where files were getting processed multiple times on the FTP

CX- 2099: Fixing the issue where Sentiment Analysis wasn't getting generated for the Arabic Language.

CX-2179: Fixing the issue where all Scheduled Reminders were not getting displayed. 
We're as excited as you are to see how our products offer a better experience to your respondents, customers, and employees!
As always, we'd love to hear your experiences and suggestions at feedback@questionpro.com.