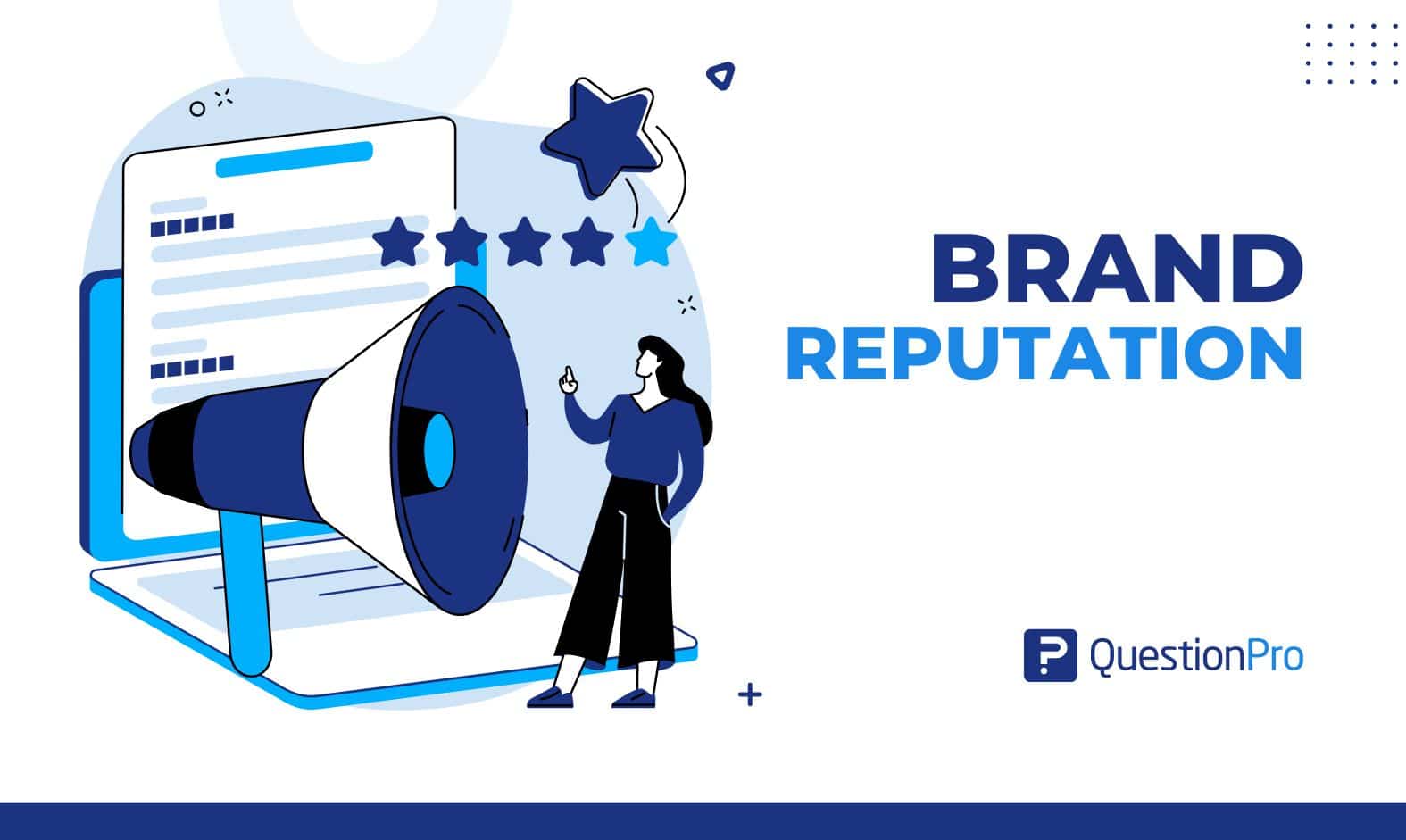 A brand is more than just a company's logo, slogan, and look. It also refers to the overall identity of a company and how it stands out from the competition.
Building and sustaining a good brand reputation is important in an online world. In an increasingly online world, success depends on a brand's reputation.
Customers, stakeholders, potential employees, and the general public can learn a lot about every brand through the internet and social media. From online reviews and ratings to social media posts and reviews by people with a lot of influence, PR(Promotional review) can spread quickly.
The internet has made it easier for people to look at brands closely and in detail. And brands need to be ready and have the right tools to build a good reputation and protect and manage it well.
In this blog, we will talk about how to build it and why it's important. Stay with us to find out more.
What is brand reputation?
Brand reputation is what everyone thinks about your brand. How many people follow you and what that says about your products and services are the two most important things that usually define it.
The more people you reach, the more reviews and testimonials you will get. It can boost your brand's reputation but also destroy it in a minute. People no longer have to try your brand for themselves to know if it's good or bad. They can find out from your and your customer's social media accounts.
For example, You make handcrafted shampoo and sell it on Amazon and Facebook. When people say, "Wow, it makes hair smooth, and it's really nice," your brand's reputation will naturally grow.
But someone could also say they didn't like your shampoo. Unfortunately, it might not even be your product quality that disappointed them, but the delivery company or bad weather that day. But this still can affect your brand reputation.
Brand reputation management helps to deal with opinions. All of these help keep a good image for your brand.
Importance of brand reputation
A good brand reputation affects all aspects of your organization. Let's take a closer look at the importance of brand reputation.
Modern customers choose from a wide range of analog products. It is why, when they decide to buy something, more and more of them look at it from a wider angle. They look at how the brand acts overall and what it does to gain their trust.
The modern development of communication and independent mass media can make a new brand look more credible and trustworthy than its established competitor.
The sales show how important a brand's reputation is. In modern history, many examples of well-known and supposedly trustworthy brands lost a lot of money and sales because of problems with their reputation.
The most common examples come from the lifestyle industries, where manufacturing or labor policy scandals can cause sales to drop by half in two weeks.
Brand reputation comes from how loyal its customers are. With so many options on the free market, the average customer expects a brand to make an effort that will keep him loyal. And this effort, personal approach, and special deals give the brand a good name in customers' eyes.
A brand's reputation becomes a very important factor in growth. Customers and investors automatically link themselves and their performance with a brand's policies and image. In this case, the brand's reputation determines whether it will grow at all.
How to build brand reputation?
You need a strong brand reputation to stand out in the market. By taking a few key steps, you can give your business a good name. Let's look at some steps that help you build your brand's reputation:
Care about your customers
It is important for the brand's reputation that you care about your customers. The better your customers' experiences are, the better your reputation is. This management strategy is as easy as it sounds.
Here's what you should do to improve your brand reputation :
Make shopping easy.

Always respond as soon as you can to customers.
This kind of brand reputation management wins over customers and helps your business grow.
Analysis and optimization
Business never stays the same. It would help if you looked at how customers feel about your business. It will help you figure out how to make it better. How you manage your brand reputation should also change and grow.
The most important thing here is to look at how your brand made customers feel when things went wrong. So, you find your weak spots that need to be managed immediately and can fix them.
Also, do surveys and newsletters, and always ask for feedback. It will help you find ways to get better even when things are going well. QuestionPro survey software can help you with this.
Find good ways to solve problems
There are always unhappy customers who hurt your brand reputation. They write bad testimonials, rant, or spread rumors. It is impossible to prevent, but it can be dealt with satisfactorily.
Problems may seem like a nightmare for a brand, but in reality, they are a chance to improve its reputation. If you handle them right, people will see that you are smart and easy to work with.
Praise your customers
People who are happy with your product or service will tell others about it. It is free advertising that raises the reputational risk of your brand. How much people promote your brand depends on you. You should definitely work on the quality of your product, but there's more to it than that.
Make your loyal customers feel unique. Offer loyalty programs and campaigns with rewards that encourage people to tell others about you. Show how much you appreciate them on your social media accounts. You can even tag customers or repost their posts.
By thanking customers for their loyalty and praising them for it, you strengthen their relationship with you. They'll tell others how great you are, boosting your brand's reputation. One day, they might even start defending you from unfair accusations in the comments on social media.
Keep your words
A brand's reputation depends on how well it keeps its promises. You should give your customers exactly what you promise to give them in your ads, offers, and when you talk about the order.
Give your customers what they expect to build a good reputation for your brand. Be truthful and stick to what you say. Do not violate deadlines. Ask for what is necessary. It may sound obvious, but many brands don't do this in real life.
Use the latest tools
You already know that to build and improve your brand's reputation, you need to offer good service and make shopping easy, especially on social networks. And to keep an eye on what's happening on review portals, all these things can be done using the right tools.
QuestionPro CX is a great example of a brand reputation tool. This platform allows users to put all their reviews in one place. It enables your team to cross-post and respond to comments on major public review sites and social media platforms.
It lets you listen to your customers, act on reviews, and improve your online presence. Besides that, QuestionPro CX has more features that will help you to measure your brand reputation. They are given below:
QuestionPro CX offers a real-time dashboard to quickly visualize your business in one place with chart types and labels.
It gives a more complete, integrated view of the customer experience.

It enables you to monitor, respond and analyze online public ratings.

It offers sentiment analysis to find, analyze, and solve customer complaints.

Integration with top review sites and social media channels.
Conclusion
It is vital for success to monitor and manage your online brand reputation consistently. Brands with a positive reputation are more valuable, profitable, and durable. They also recruit top talent and have excellent rates of employee retention.
Overall, developing a good brand reputation is critical since it gives your brand the competitive advantage it needs to flourish!
To keep your brand reputation, you need to know if your customer is happy with your service and products. QuestionPro will allow you to measure customer experience and online reputation score and detect pain points with our customer experience management software.
With QuestionPro CX, you will know the customer insight that will help you increase your brand reputation. So, without delay, contact us to make it happen.